Holiday traditions are a mixed bag of emotions, fun and sometimes even guilt. We want to create good memories, but sometimes the only memories are of a hectic season of trying to please everyone and struggling to create the perfect scenes of gingerbread houses and Pinterest perfect tablescapes.
As a child I remember getting Easter stockings at my grandparents house for Easter morning. Seem a bit odd? No, we were not some radical religious group. Rather Grandma needed a way to get each of the grandkids their own set of candy and yet she did not have that many baskets on hand! So out came Grandpa's new set of tube socks and in went all the marshmallow bunnies and jelly beans. She even thumbtacked them to the desk so they would hang! A tradition? No, but a great memory indeed!
I can remember my mom making some amazing cakes for our Easter celebrations. These cakes were so beautiful and delicious, they would have been the best of Pinterest! My favorite one that I have made for our family was a cake with a nest of green color coconut with jelly beans or candy eggs in the middle. Simple, yet wonderful.
Memories can create traditions. We take the best of our memories and share them with our loved ones. What is a childhood memory that you can share with your family to create lasting memories?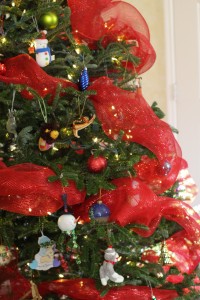 When our children were growing up we created some Christmas traditions of always preparing a gingerbread house. Some years this tradition was with family members and some years it was just the five of us. One year, we shared this event with extended family members to only be heart broken as they did not value this precious tradition as much as we did. The candy had to be purchased three times as someone kept eating it! And finally when the prescribed day and time to do the gingerbread house arrived, my little family was so disappointed that the rest of the extended family did not enjoy this at all.
Traditions are for you. Make them what you want them to be. Try to include others, but don't be surprised when your traditions are not their traditions. Value what you have. Make your memories.
As your family grows, combine the traditions from both you and your spouse. This is an amazing time of memory making. Just telling the stories of traditions creates a great night of family fun. I can remember my husband sharing some of his family traditions with our children many times. The children would reply, "Dad, is that a normal tradition or a French tradition?" They were intrigued by many of his traditions as they were different from what our children considered normal. Yet, my Mom still puts Play-doh in our Christmas stockings if we are with them for the holiday. And my children think that is completely normal!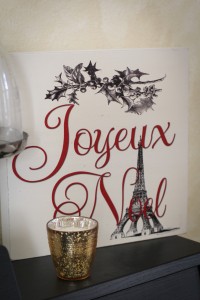 If your traditions are deeply rooted in good memories, then I am certain they will continue long into future generations. Just ask yourself if the tradition you are holding onto is creating good memories or a stressed holiday time.
It is okay to uphold our family tradition of trying a new recipe each year and creating our own photos of Pinterest Fails. We laugh each year, but nearly everything we try someone says, "But, it doesn't look like the picture!" We have decided to laugh and encourage each other to try again.
Create good memories by just being together. Slow down. Choose only the good things and savor them. A dinner with all the family tops my list of all-time favorite traditions. Being together makes it all good!