Services
I am a planner. I am a project manager.
I hold a BS in Human Development/Psychology and a MS in Curriculum Development and Instructional Technology. My education and training come together in a passion to plan curriculum while utilizing technology.
I have planned conferences and meetings for a party of twelve up to a crowd of 17k. I can help you plan your next conference.
I offer several services to give you assistance and peace of mind. There is value in working with an expert. Let me know how best I can serve you and assist you in your next project.
Curriculum Design Services
I design curriculum, frameworks and various other training materials for many industries. I have worked with subject matter experts to design custom learning objectives and courses. Do you have an idea and you want to create a k-12 or adult course or learning materials? Do you want to take your print materials to the homeschool community or create an online class?
Connect with me via email to discuss your curriculum design needs.
 

As the chairwoman and support group leader of one of the largest and oldest homeschool organizations in the state of Florida, I found myself constantly on the look out for individuals that could inspire, equip, and encourage my membership. Alice Pauquette was able to greatly equip parents through her curriculum workshops. I highly recommend Alice in her role as curriculum developer as well as trainer. – Mary Arnold, St. Petersburg, FL

Instructional Design Services
Instructional technology is the backbone to my design theory. I have designed blended classrooms and trained educators in the "flipped classroom" design. I tend to design with the ideas of Robert Gagne while paying close attention to incorporating both lower order and higher order thinking skills. I utilize the principles of Blooms taxonomy in my projects. I design for both individuals and organizations. I have developed materials for pre-k-12 settings as well as adult and business settings. Designing with adult learning in mind leads me to design in the ADDIE model and other models specific to adult learners.
Connect with me via email to discuss your instructional design needs.
Curriculum Review and Coaching Services
When I first started homeschooling our three children I was nervous. I wanted to know that what I was doing was working without waiting for their annual evaluation. I wanted to know with assurance that I had created a plan, chose good materials and set up a realistic schedule for our homeschooling. No one could help. Sure there were many that could encourage me, but how was I to know if my child was learning. Did this plan I had created for second grade really prepare my child for third grade and beyond?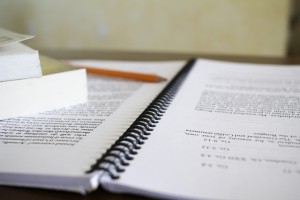 We can set up a Curriculum Review through a simple email. Answer a few, okay, quite a few questions and send me your plan for a course or your whole school year for your child and I will review it. Your review will include a detailed list of suggestions and resources for any suggested changes or additional materials. This service is $49 per student plan in K-8, and $59 for 9-12. Additional plan reviews can be added for a small fee.
Perhaps you need a full homeschool plan for you and your children? This is an hourly fee and contingent on the ages/grades and number of children.
Contact me to set up a review of your homeschool plan
Conference/Event Plan Review
With my experience planning and directing small and large conference, conventions, tradeshows and graduation ceremonies, I can help you in all areas of the event planning and execution. I can help you:
Choose a venue
Know how to make the best use of a venue site visit
Understand venue, AV and speaker contracts
Secure Speakers
Understand venue catering rates and what a ++ means
Secure Exhibitors
Establish a trade show floor layout plan
Develop an event plan and schedule
Provide resources for event website
Volunteer acquisition and training
Setting budgets
Creating a sponsor program
Developing a young entrepreneur exhibitor program
Sharing your vision with your board of directors and much more.
Alice is a pleasure to work with. I have been a part of several events with her as a vendor and a speaker for over ten years. She has the heart of a servant, and the expertise of a professional, as she coordinates and pulls together incredible conventions. I heartily endorse her new venture. – Steve Demme, Founder of MathUSee and Building Faith Families
Contact me to set up a review of your event plan today! Hourly Rates are available.
Pick Your Brain Session
I know you have questions and perhaps you are looking for a little help. You can "pick my brain" so to speak and use me as your sounding board for your curriculum plan or your upcoming conference. This meeting can be via phone or Skype for one person at an hourly rate, or a per meeting fee in person. I am available to meet via conference call with your board of directors or planning team as well.
     Contact me to set up a "Pick Your Brain Session"
A 60 minute session is $75 for one person meeting on a single subject – curriculum or events.
Inquire about onsite, longer or team meetings.