You want to show the world to your students. But getting there with all your students is a problem. Virtual field trips are a great way to share an experience with your students without the trouble or expense of travel. This week our focus has been on Paris. I thought I would share some of the best Paris Virtual Field Trips for you and your students to come along on the journey.
Museums and Art
This is a virtual tour of walking through three different areas of the Louvre. This museum is one of the largest in the world taking days to see everything in it. We walked through many rooms seeing so many beautiful paintings and sculptures. This virtual tour only gives you a glimpse of the Louvre. You could spend hours going through these three tours. I want to however point you to specific tours or expanded information of particular pieces of artwork.
Victorie de Somthrace (Windged Victory of Somathrace)
This was by far my very favorite item at the Louvre. This was a magnificent and foreboding sculpture at the top of the grand staircase. Expect to let your student spend about 20 minutes with this virtual feature. Don't miss the detailed description of how they located and restored this sculpture. This is very interesting for middle to high school students, but I am sure it may intrigue some elementary students as well.
The Mona Lisa was by far a huge draw for crowds during our visit. It was smaller than one might expect, but the virtual guide linked above allows you to see it the way we did – not too big but not too small. The painting has a very interesting story and I encourage you and your student to watch this tour to learn something new you may not have already known about the Mona Lisa.
You can find several other individual tours on their website as well.
Paris In Depth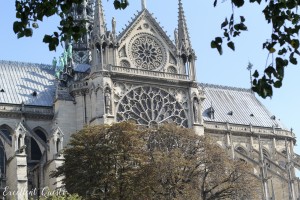 Want to just take a look around Paris? Arounder has a great tour of many sights in Paris. It truly is an amazing view. The image quality and tools to view these sights are unparalleled. While there is no audio, it allows the visitor to see the awe in the architecture. Start with the Notre Dame de Paris Be sure to view the ceilings!
Eiffel Tower
And no trip to Paris would be complete without a visit to the Eiffel Tower. This 360 degree panoramic tour of the tower is spectacular. You can view the tower itself or view from the tower all the beauty of Paris. Let your child explore on this one. I am sure he or she will find some amazing things to tell you about!
Chateau de Versailles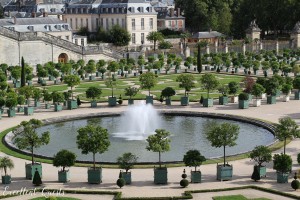 And finally, just outside Paris is the Chateau de Versailles. Such a place of beauty and history. The Chateau de Versailles website allows visitors to view The Palace, The Grand Trianon, The Garden, Maria-Antoinette's Estate and the Marly Estate. We happened to arrive on a very special day during our visit. It was a day of the Musical Fountains Show. This is one of the special times when all the fountains and music is played throughout the gardens. It was truly a magical day.
I hope you have enjoyed our little virtual tour of Paris. If you are looking for virtual field trips to add to your studies, a simple Internet search should yield you a good return. But if you need some assistance, please leave a comment below and we would be happy to assist.